When it comes to baby wipes, both of my boys have skin that is way too sensitive for store bought wipes. The level of alcohol that is in most brands diaper wipes is a guaranteed diaper rash for them. This Homemade Diaper Wipes Recipe is quick to make, is gentle on skin, and one of our family favorites.
I usually make two batches (one roll) of these baby wipes at once. When it comes to storing these baby wipes, just about any style of a container will do. If I have an old wipes container that is always my first go-to, but we have also used Tupperware and coffee canisters.
How to Make DIY Diaper Wipes
Items Needed:
1 Roll of Paper Towels
Coconut Oil, 1 tbsp.
Baby Soap of Choice, 1 tbsp.
Hot Water, 2 cups
Tea Tree Oil, 10 drops
Storage Containers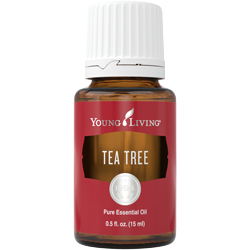 Young Living Tea Tree Essential Oil – 5 ml

OXO Tot PerfectPullTM Wipes Dispenser with Weighted Plate- Green
Nature's Way Extra Virgin Organic Coconut Oil, 32-Ounce
&
Directions:
1. Measure out two cups of hot water. It doesn't need to be boiling, but it does need to be hot enough to dissolve coconut oil (above 76° F).
2. Mix baby soap of choice, coconut oil, and tea tree oil into the water.
3. Cut paper towel in half. A bread knife is the quickest method I have found for this.
4. The place half of the paper roll into the wipes container. I usually mark the edge of the roll so it is easy to find and open. Pour half the mixture over the wipes.
5. Once the entire roll is soaked, remove the cardboard insert. You can do this step before getting your baby wipes wet, but it is a million times easier to do once the paper is soaked.
6. Find the edge of the roll, pull the edge through the hole in the lid, and shut – they are ready to use! For the second half of the roll, I typically repeat for another container or add it all into a large zip lock bag.
About Melaleuca Alternifolia Oil
Commonly known as tea tree oil, Melaleuca has long been valued for its cosmetic benefits, especially for its natural skin-cleansing benefits. Melaleuca's intrinsic properties cleanse away dirt, toxins, and dead skin, giving you healthy-looking and feeling skin.
Related Posts
DIY Diaper Cream
Baby Colic Survival Guide
Homemade Bath Crayons
&
Share This!
Disclaimer: These statements have not been evaluated by the Food and Drug Administration (FDA). These products are not intended to diagnose, treat, cure, or prevent any disease. The information on this site is not intended or implied to be a substitute for professional medical advice, diagnosis or treatment. Please confirm any information obtained from or through this web site with other sources, and review all information regarding any medical condition or treatment with your physician. Never disregard professional medical advice or delay seeking medical treatment because of something you have read on this website.